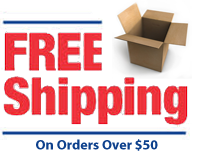 Gift Baskets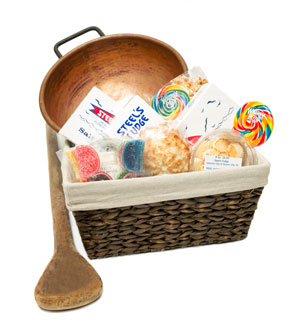 Taffy Lover's
The Taffy Lover's gift basket allows you to satisfy those who love our delicious salt water taffy and still give them a well-rounded sampling our finest candies and homemade fudge to try. This basket includes a $15 shipping surcharge.
The contents for this gift basket includes the following items.
1 lb. of fudge
1 lb. boxes of salt water taffy
4 molasses paddles
4 macaroons
2 packs of fruit slices
6 oz. of popcorn
6 oz. of creamy mint sticks

Please Note: Chocolates will be shipped at your own risk when temperatures are warm. Candies are not shipped in ice packs unless arrangements are made prior to purchasing and appropriate shipping and handling is charged.

Steel's Fudge | 2719 Boardwalk | Atlantic City, NJ 08401 |
(609) 345-4051