< back
Is Fudge Gluten Free?
Chocolate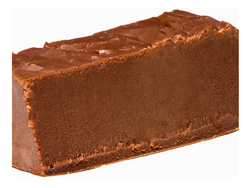 Maple Walnut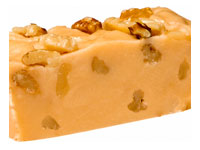 Pistachio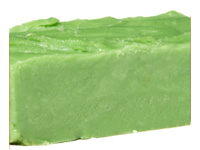 One of our most commonly asked questions by customers is whether or not fudge is gluten-free? Rest assured that plain chocolate fudge is in fact, gluten-free. It's main ingredients (without us giving away our family secret recipe!) are sugar, butter and milk; all of which are free of gluten.
But, just like an Ocean City boardwalk trip can be full of surprises, so can fudge!
While fudge itself is gluten free, any other ingredients that go into it may change that answer. For example, our "cookies and cream" fudge has ingredients that are "not" gluten free.
In the coming months we will do our best to designate on our website which products aregluten free. In the meantime, if you are not sure, just ask!
For other allergy suffers, the answer above is similar though slightly different. For example, while our plain fudge is peanut free, since all our Atlantic City (and Ocean City, NJ) fudge is made at the same locations, we can not guarantee that there won't be trace amounts of peanut butter in our fudge flavors.
And obviously, one of our Ocean City store's best sellers, our chocolate peanut butter fudge, is definitely not peanut-free.
A listing of all our fudge flavors appear below, along with if they are gluten free or not.
And remember, fudge is always one of the best holiday gifts you can give; be it Gluten free or not! Especially if your recipients love the Jersey Shore!

Steel's Fudge | 2719 Boardwalk | Atlantic City, NJ 08401 |
(609) 345-4051