Choc. Covered Bacon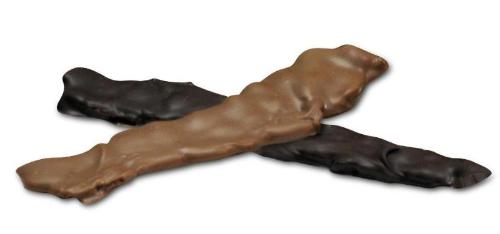 BACON!
Salty and sweet. This exotic treat is a must have.
The bacon craze continues. Try Steel's delicious Chocolate covered Bacon an Atlantic City origional. For best and most fresh experience consume within 3 days. Item can be frozen if storing is desired.
Please note: Bacon may break during shipping. customer assumes all risk. Due to variable cooking conditions some pieces may have different length. Bacon is fully cooked to a nice crispy texture.


Please Note: Chocolates will be shipped at your own risk when temperatures are warm. Candies are not shipped in ice packs unless arrangements are made prior to purchasing and appropriate shipping and handling is charged.

Steel's Fudge | 2719 Boardwalk | Atlantic City, NJ 08401 |
(609) 345-4051